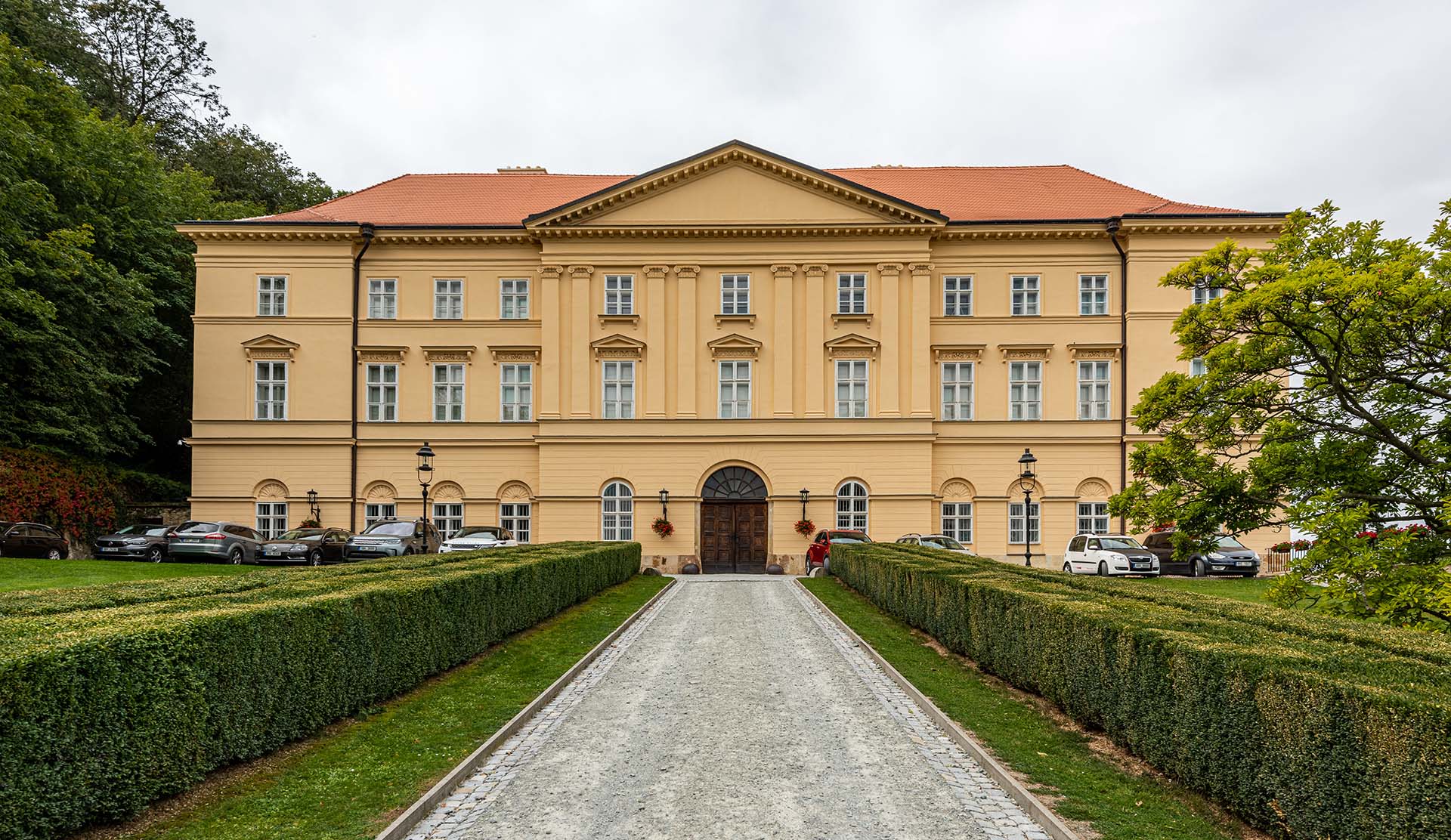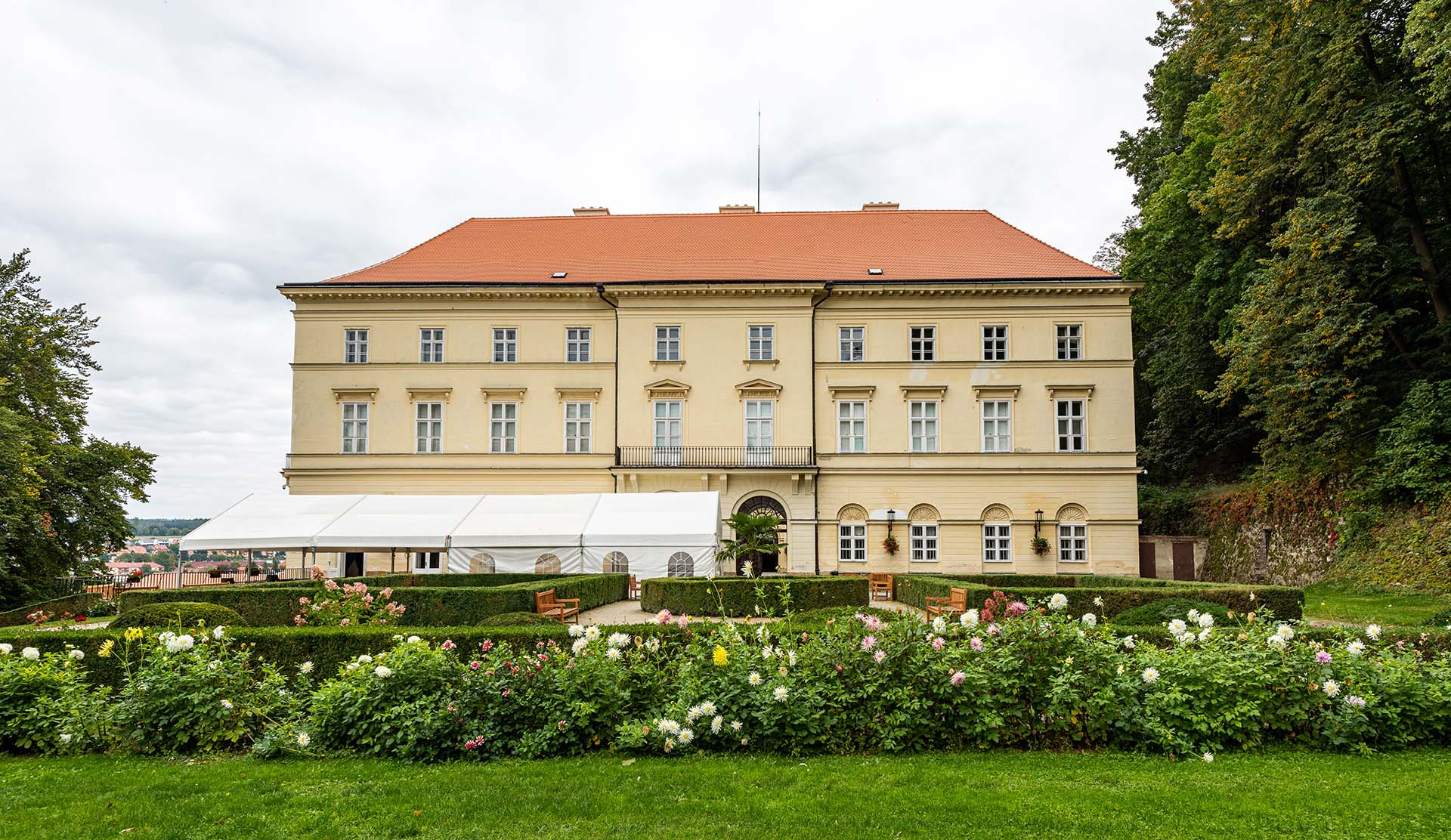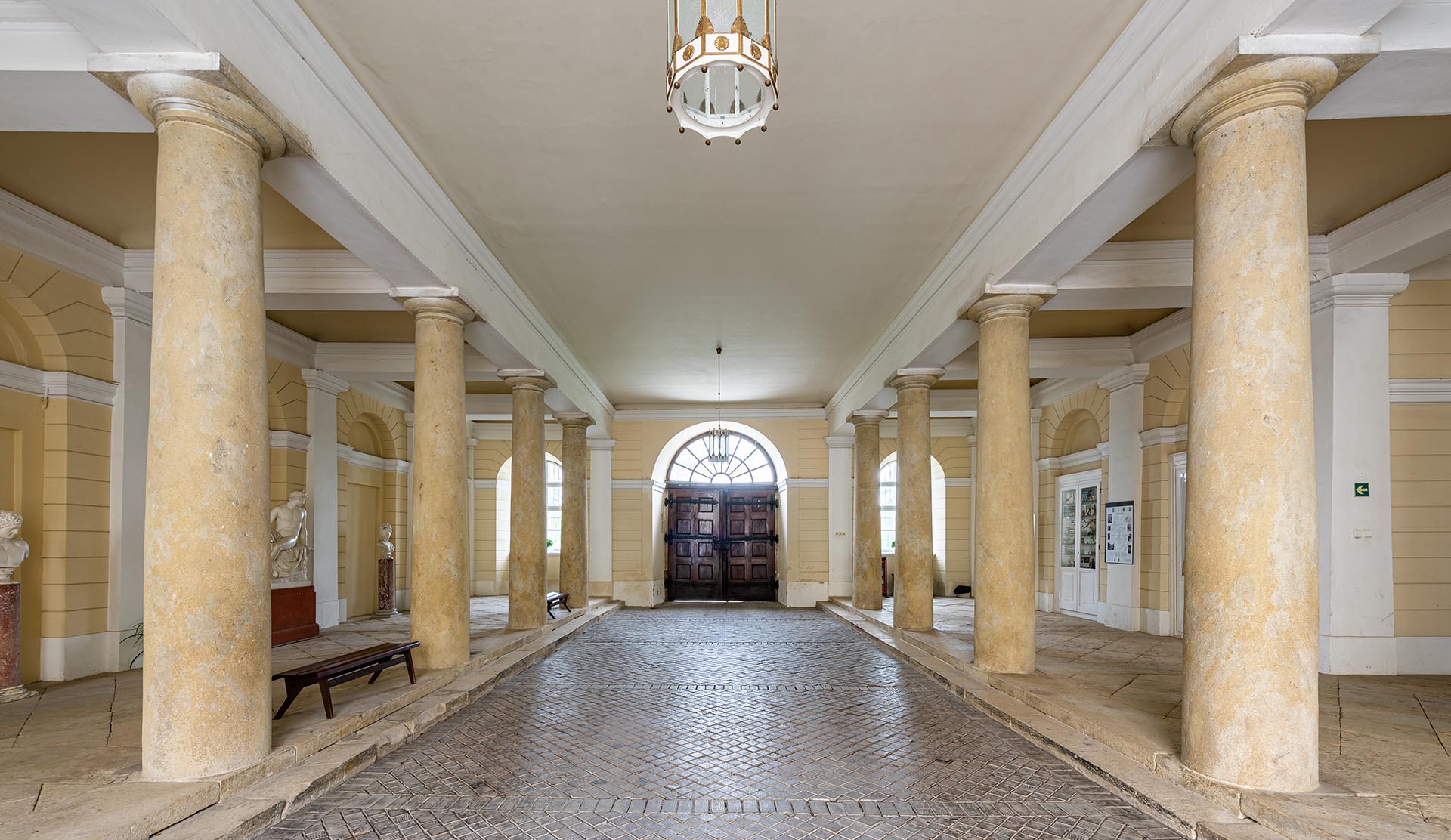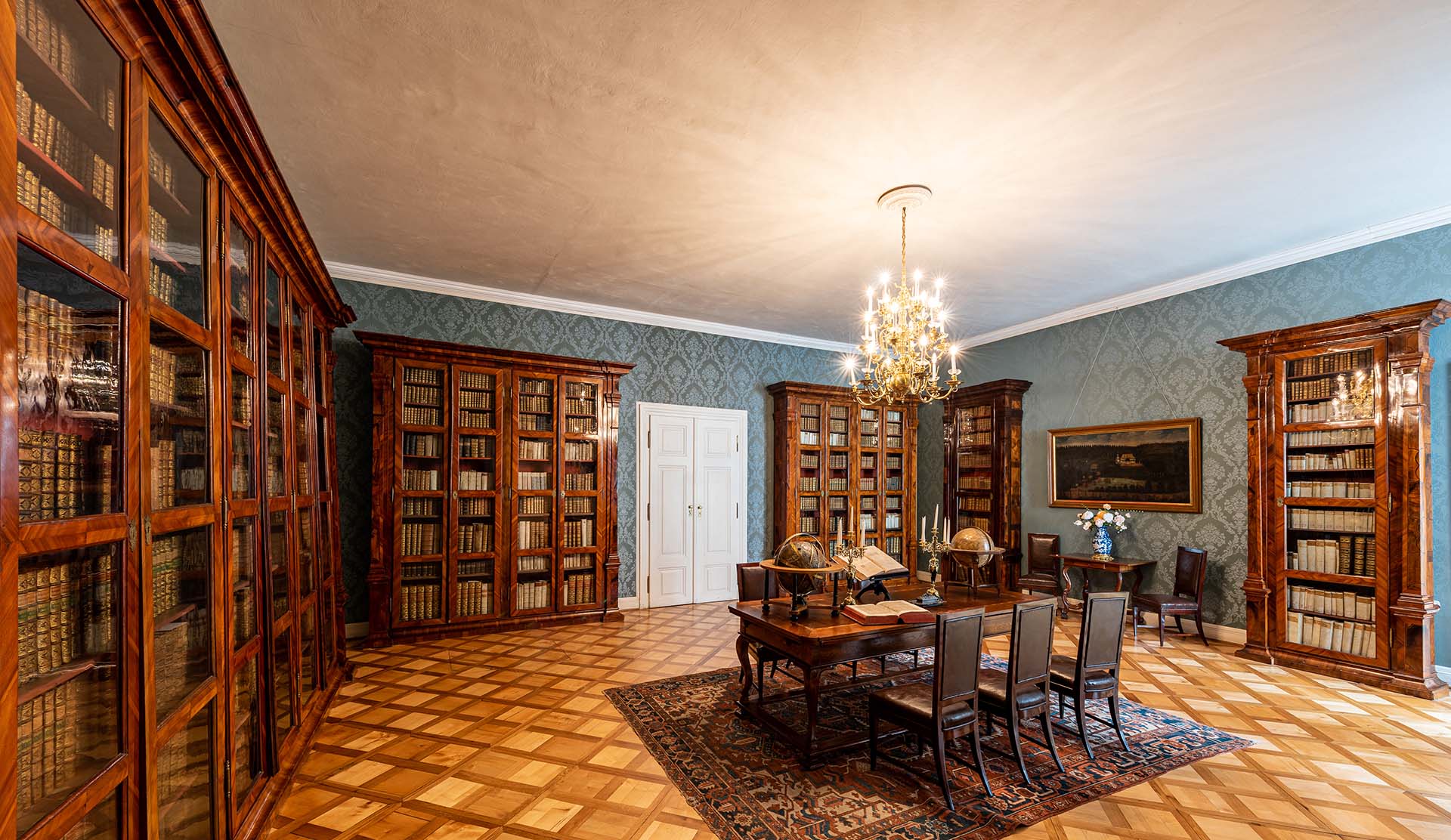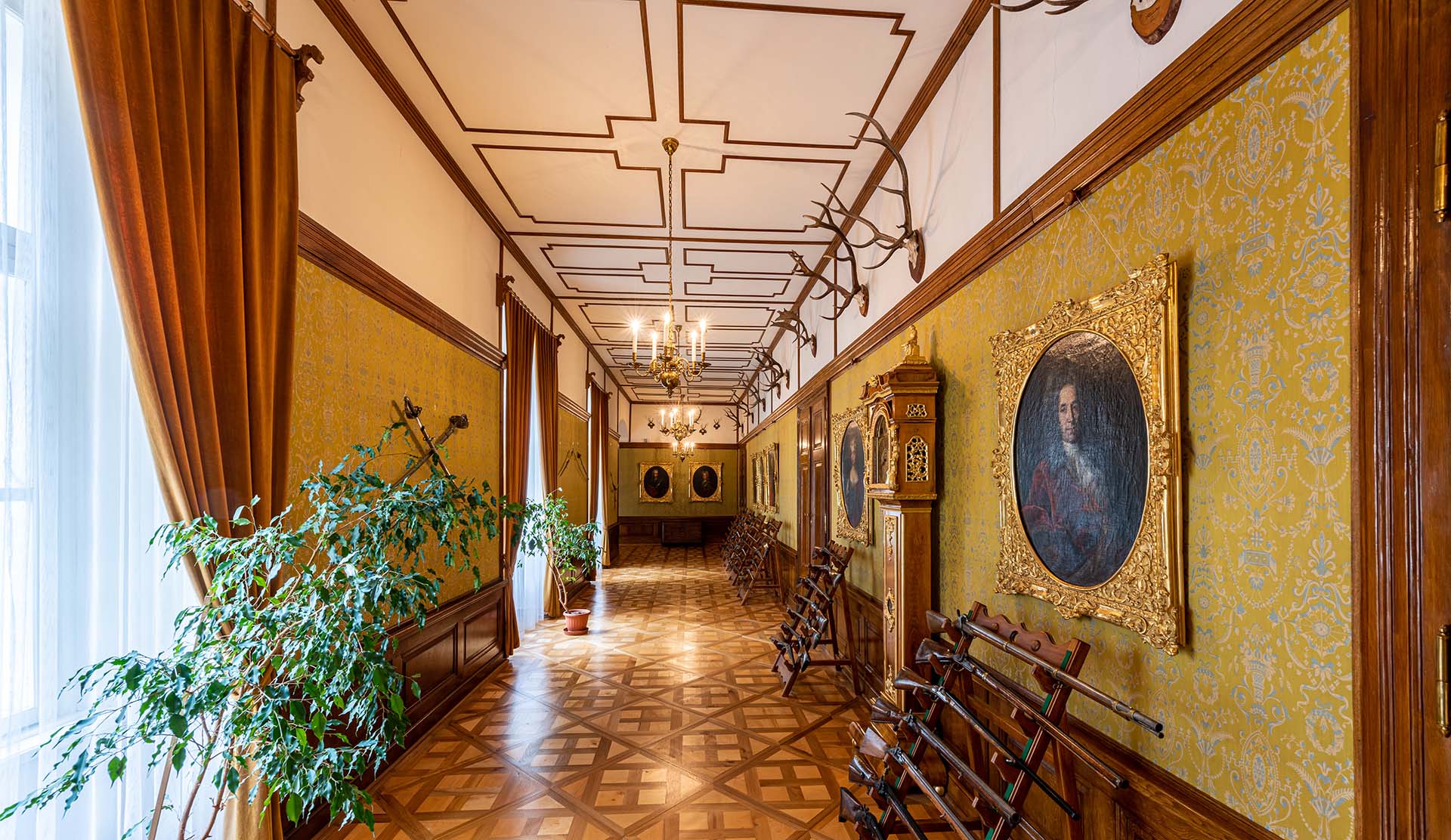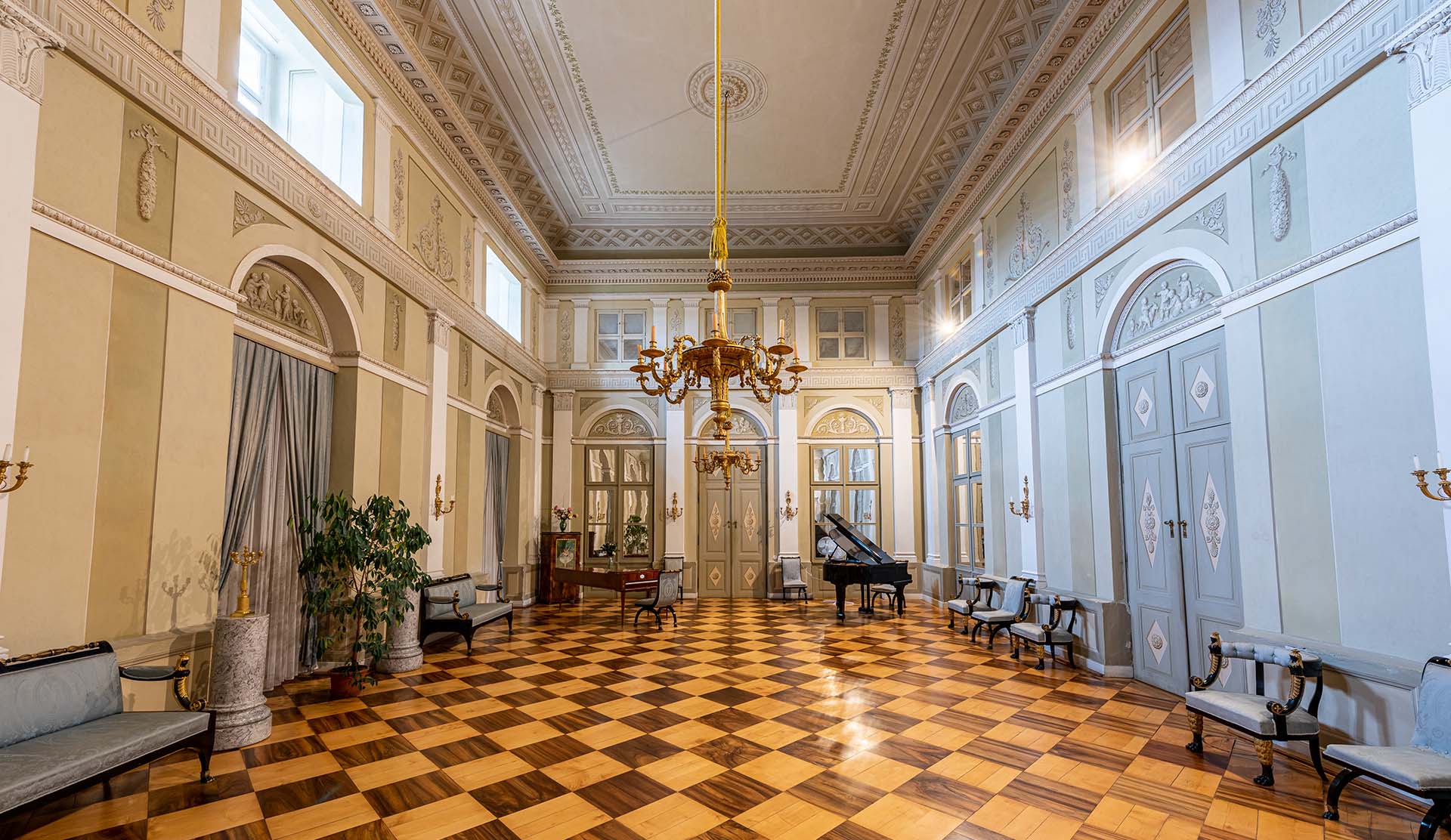 Boskovice - Chateau
Chateau Boskovice was built between 1819 and 1826. It has been a protected monument since 1958 and the entire chateau complex, including the park, has been listed as a cultural monument since 1964. A Dominican monastery with a church founded by the owner of the Boskovice estate Jan Bohuš of Zástřizl and his wife Zuzana Kateřina Prakšická stood, originally, on the site of today's Chateau Boskovice. Construction was completed in 1694. In 1690 the Boskovice estate was transferred to František Walter of Dietrichstein (1664–1738), who built a costly chateau residence near the centre of Boskovice in 1729–1733. This then served as the family's mansion until the new chateau was built.
In 1784 Joseph II abolished the Dominican monastery and a year later the empty building was purchased by the Dietrichsteins, who set up a manufactory in it. After 1819, under František Xaver Dietrichstein, the monastery tract underwent a vigorous reconstruction and became the new chateau. The building in a large area of rolling English landscape park, was completed in 1826.
This is how one of the most charming Empire chateaus in Moravia was created, a building which has retained its own purity of style to the present day. The author of the reconstruction project was probably Josef Esch. During the next construction phase in 1831–1839 improvements were made to the interior of the castle and especially to its monumental entrance area with its three-flight staircase. The last significant modification of the castle building was caused by an accident in 1916, when excessive static loads led to the collapse of the courtyard wall of the west wing. After this, the arcades were reinforced with metal anchors and then bricked up. In 1850 the Boskovice Dietrichsteins died without a male heir and the estate was inherited from František Xaver Dietrichstein by his youngest daughter Terezie Rosa Františka (1823–1856), who married Count Alfons Friedrich Mensdorff-Pouilly in 1843. Terezie died in 1856 and her inheritance then became the property of the Mensdorff-Pouilly family.
In 1952 all the family's assets were confiscated. In the second half of the 20th century Boskovice's Museum was located in the chateau and the chateau was also used as a secondary school boarding house. Under the Restitution Act in 1991 the majority of their property, including the chateau, was returned to the Mensdorff-Pouilly family. Part of Chateau Boskovice is open to the public.
Boskovice - Chateau
Adress: Hradní 7, 680 01 Boskovice
GSM:
Phone: +420 516 452 241
E-mail: info@zamekboskovice.cz
Website: www.zamekboskovice.cz