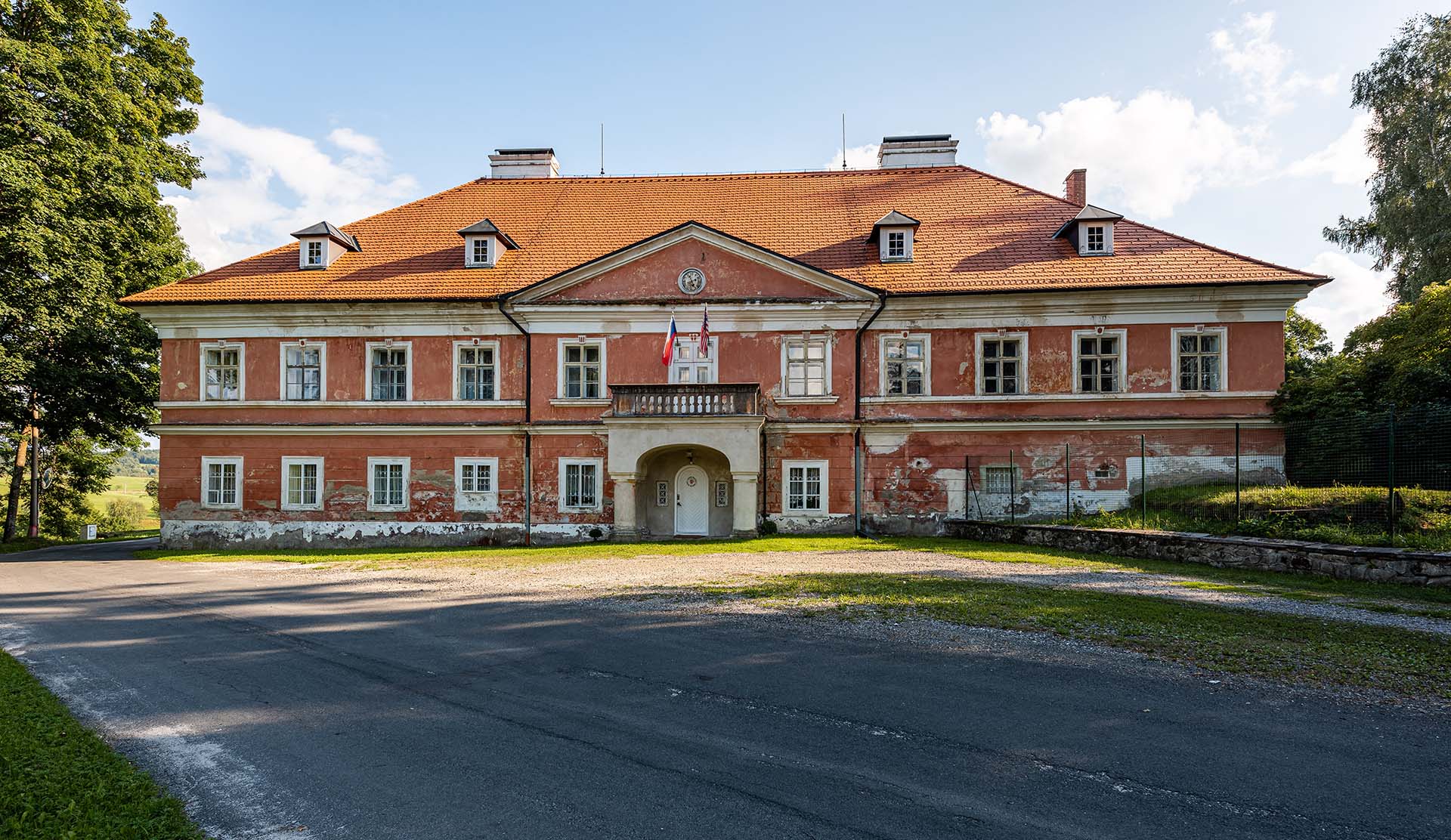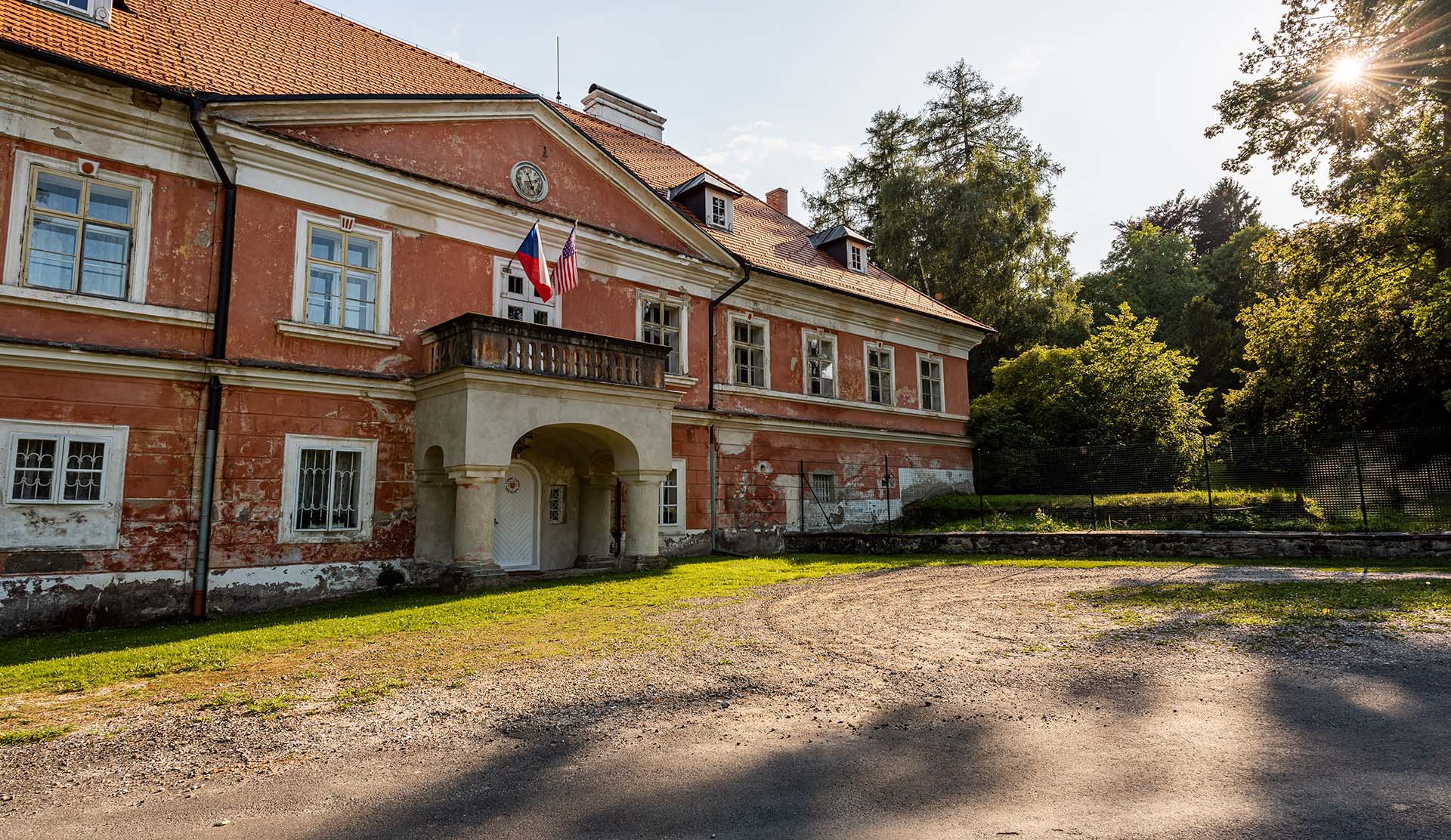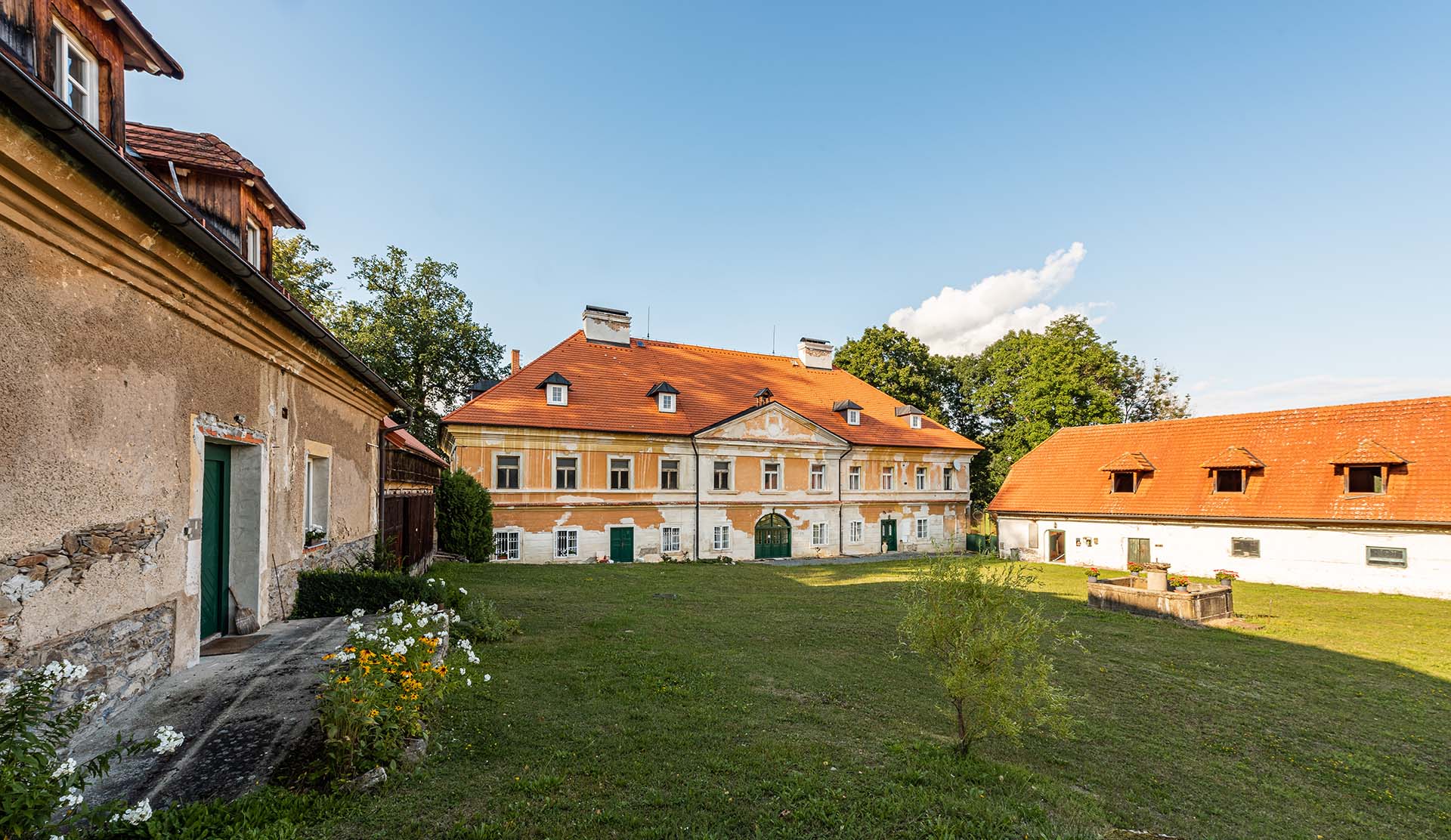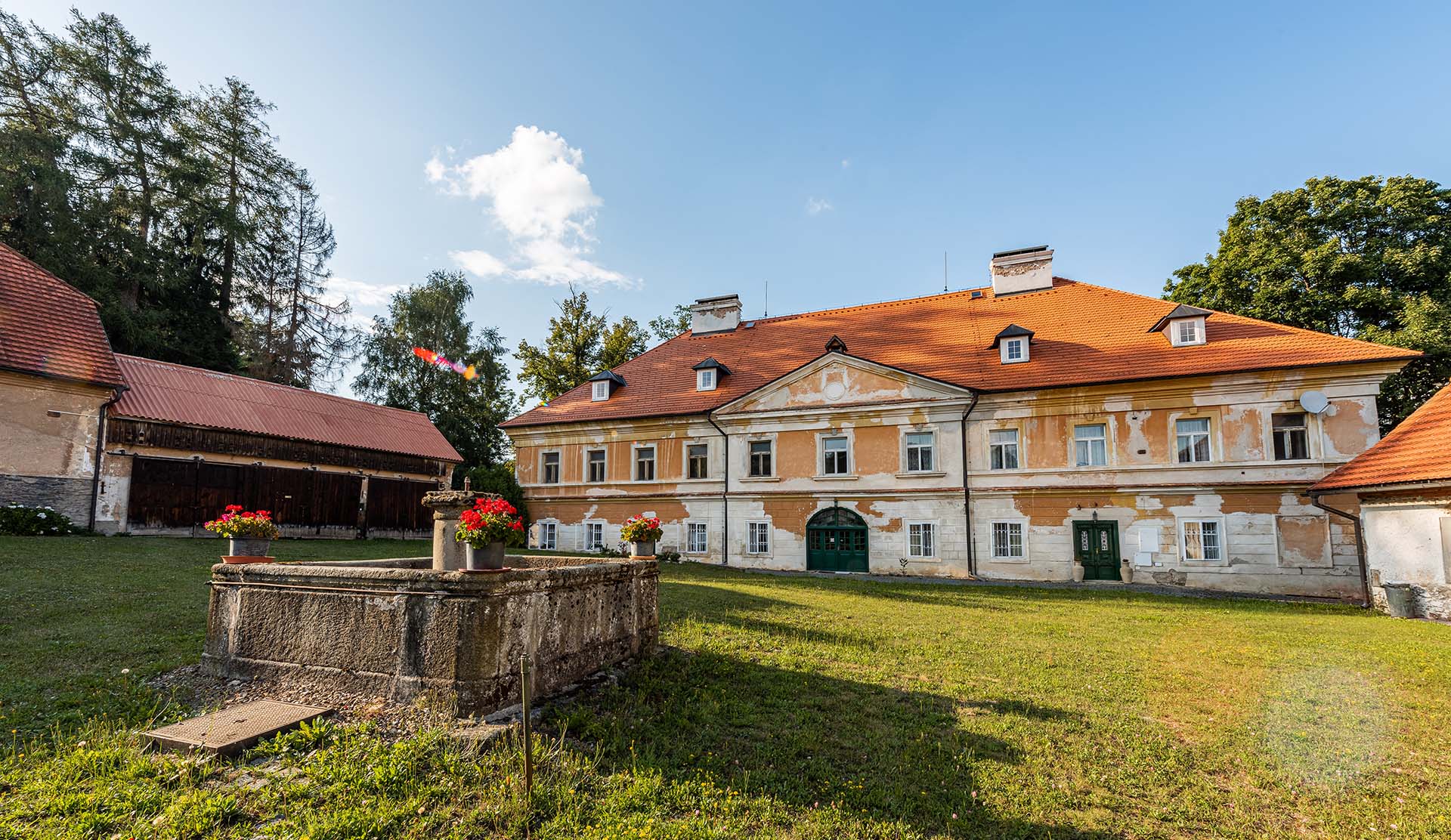 Kundratice - Chateau
Kundratice is a chateau in the village of the same name near Hartmanice in Šumava. It is a small aristocratic residence with a Renaissance ground floor and an Empire-style first floor, with an adjacent natural landscape park. It has been a listed cultural monument since 1964.
Kundratice is first mentioned in 1360. The first written mention of the Kundratice fortified manor house dates from 1684, when Adam Bartoloměj Koc of Dobrš sold the estate to Vilím Alex Běšín of Běšiny and his wife Maxmiliána Helena, née Kocová of Dobrš. However, the Běšín family did not keep the Kundratice farm for long, and in 1702 sold it to Marie Františka Novohradská of Kolowrat.
In 1709 the Kolowrats sold it to Jan Nepomuk Kryštof František of Villani de Castello Pillonico, who left Kundratice to František Karel, Baron Villani in 1710. The reconstruction of the fortified manor into a chateau in the second half of the 18th century is attributed to this owner. Later, under Charles Baron Villani around 1840, the Kundratice residence was changed into a modern Empire style chateau. The chateau thus received its present appearance, including the chapel of St.Antonín.
The Villanis owned the chateau until 1861 (or 1865), when Willibald Huttary became the owner. He sold the chateau to František Hašek, a prominent Czech banker and co-owner of the Melantrich company. After the tragic execution of František Hašek by the Nazis in 1942, his son JUDr. Josef Karel Hašek (1911–2001) lived there for a short time before being sent to the USA as a financial expert. However, after the Communist coup in February 1948, he decided to stay in the USA permanently. The chateau was later confiscated and rebuilt into offices and flats for the local state farm.
The ruined chateau was returned to the Hašek family in the restitutions in 1992. At present, Dr. Hašek's daughter, Mrs. Eliška Hašková-Coolidge, lives in the chateau and is gradually repairing it with the vision of establishing in it a centre for education in social matters, in communication and lifestyle.
Kundratice - Chateau
Adress: 342 01 Hartmanice
GSM:
Phone:
E-mail:
Website: