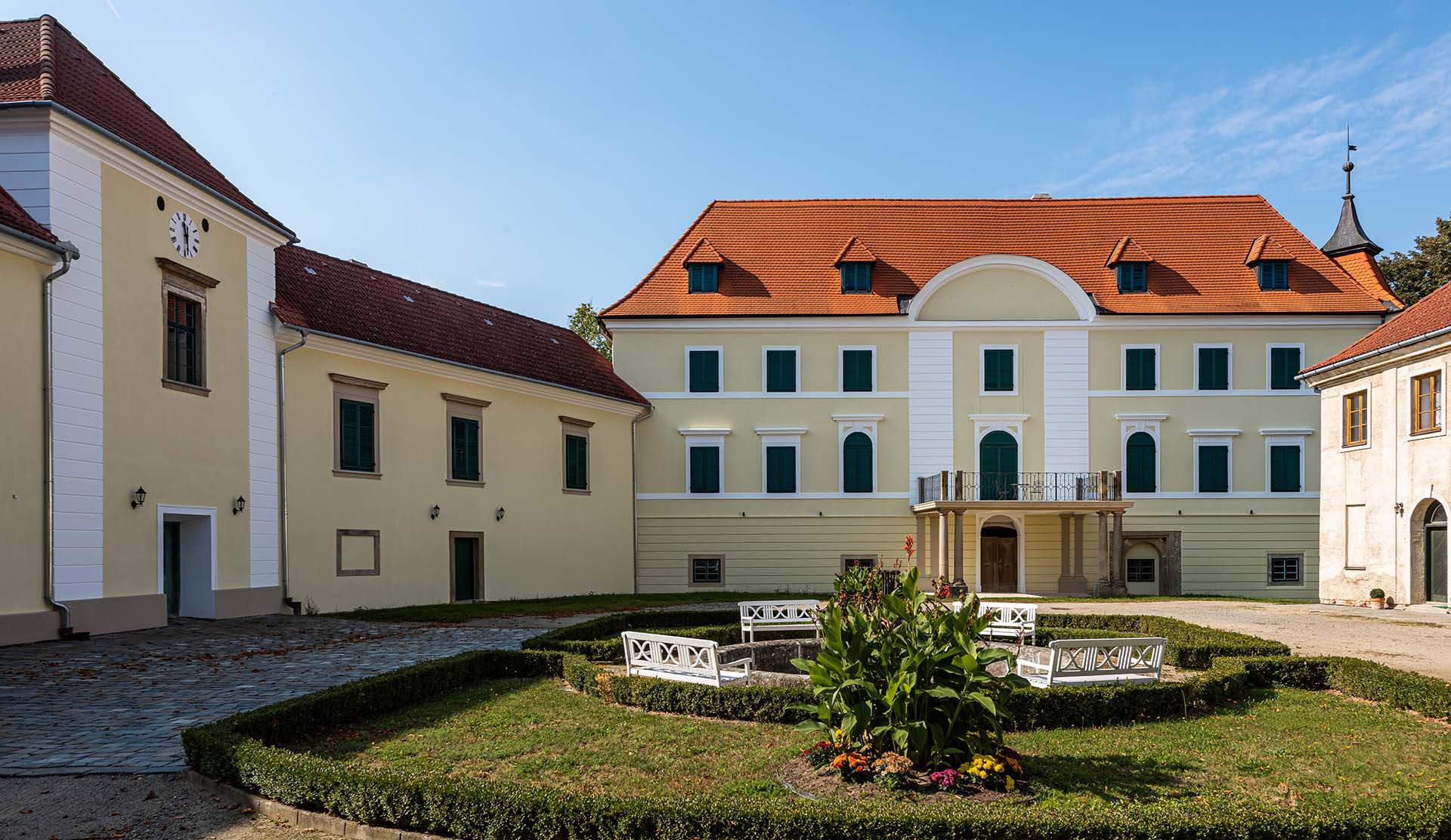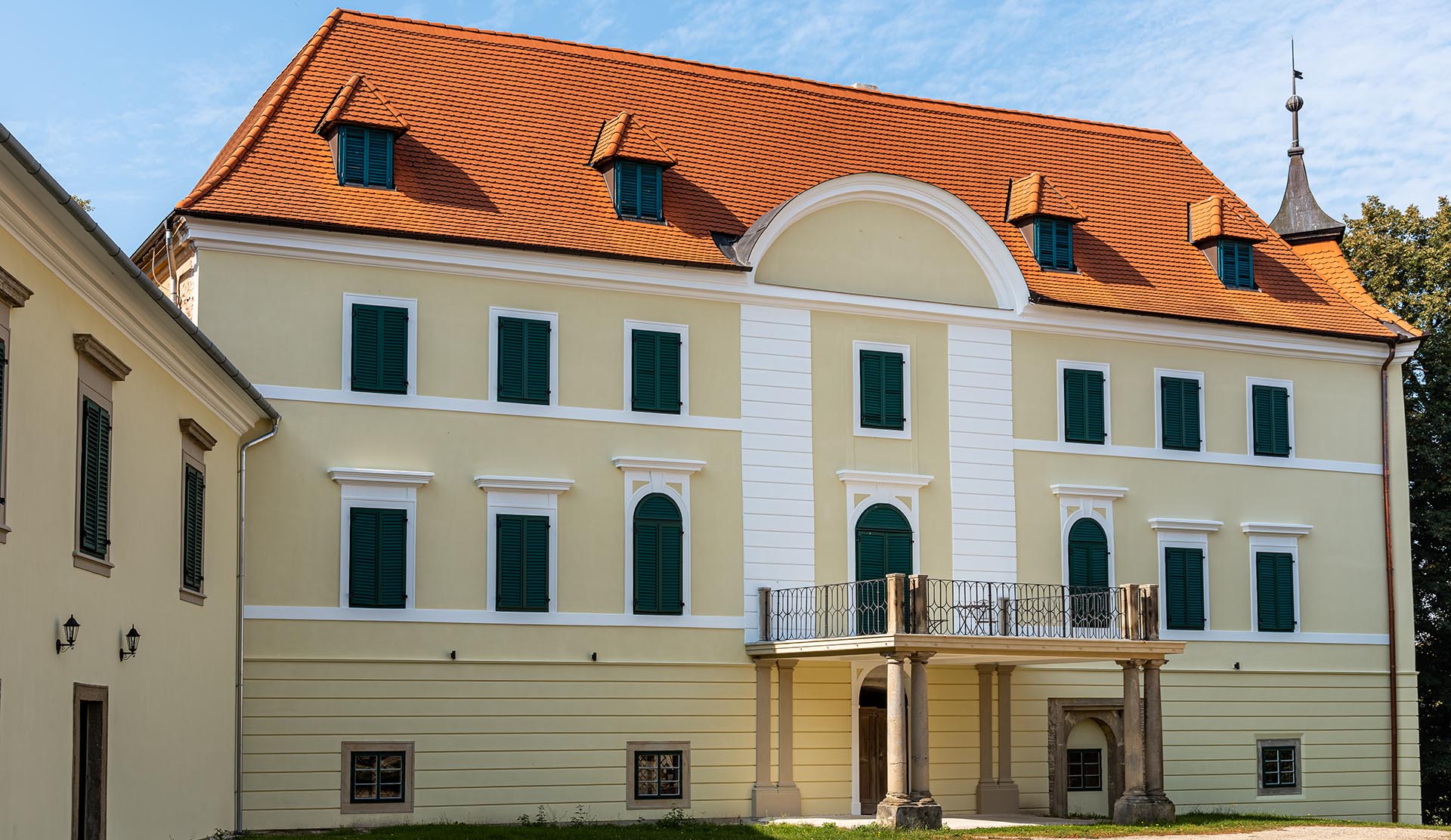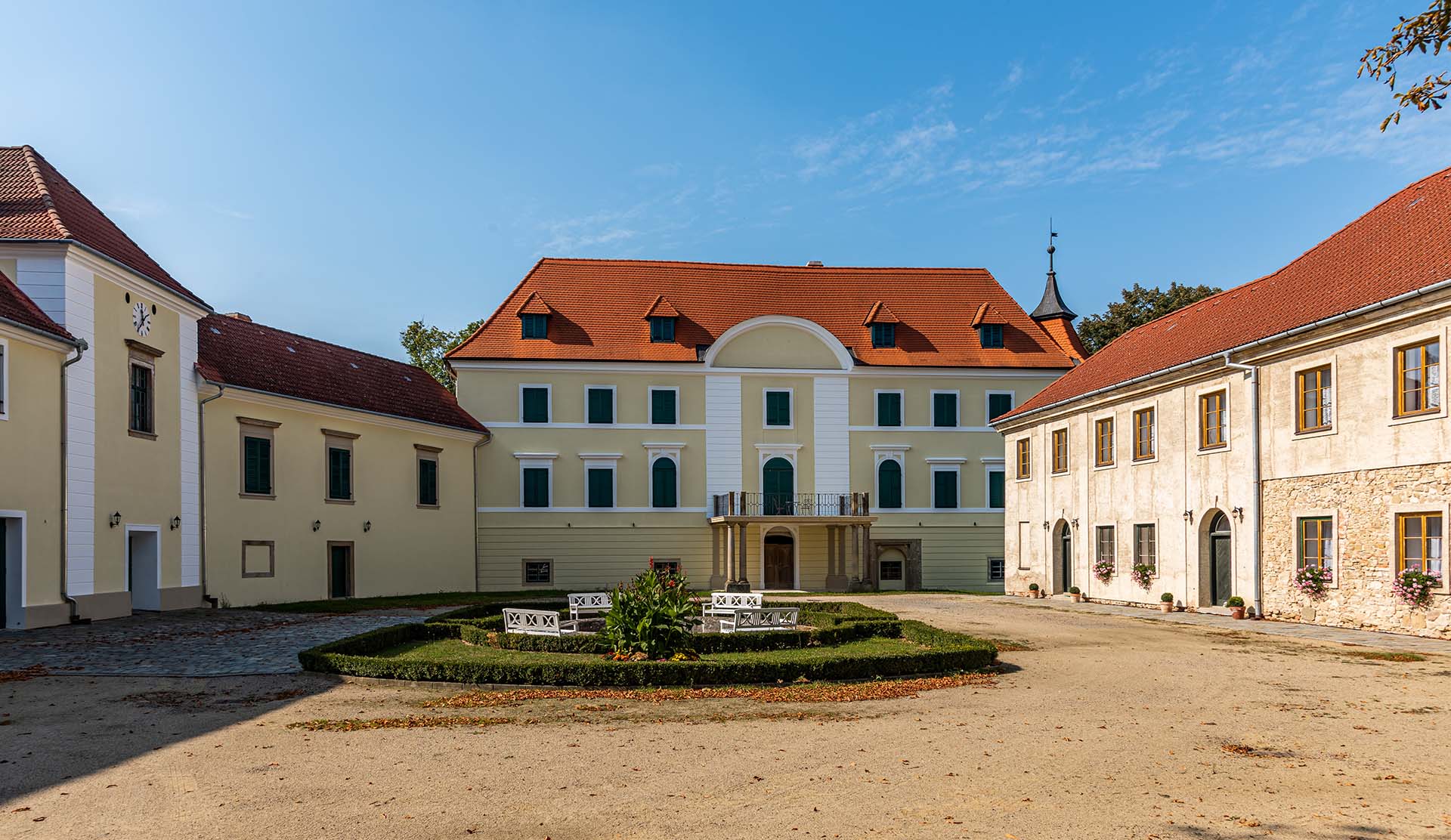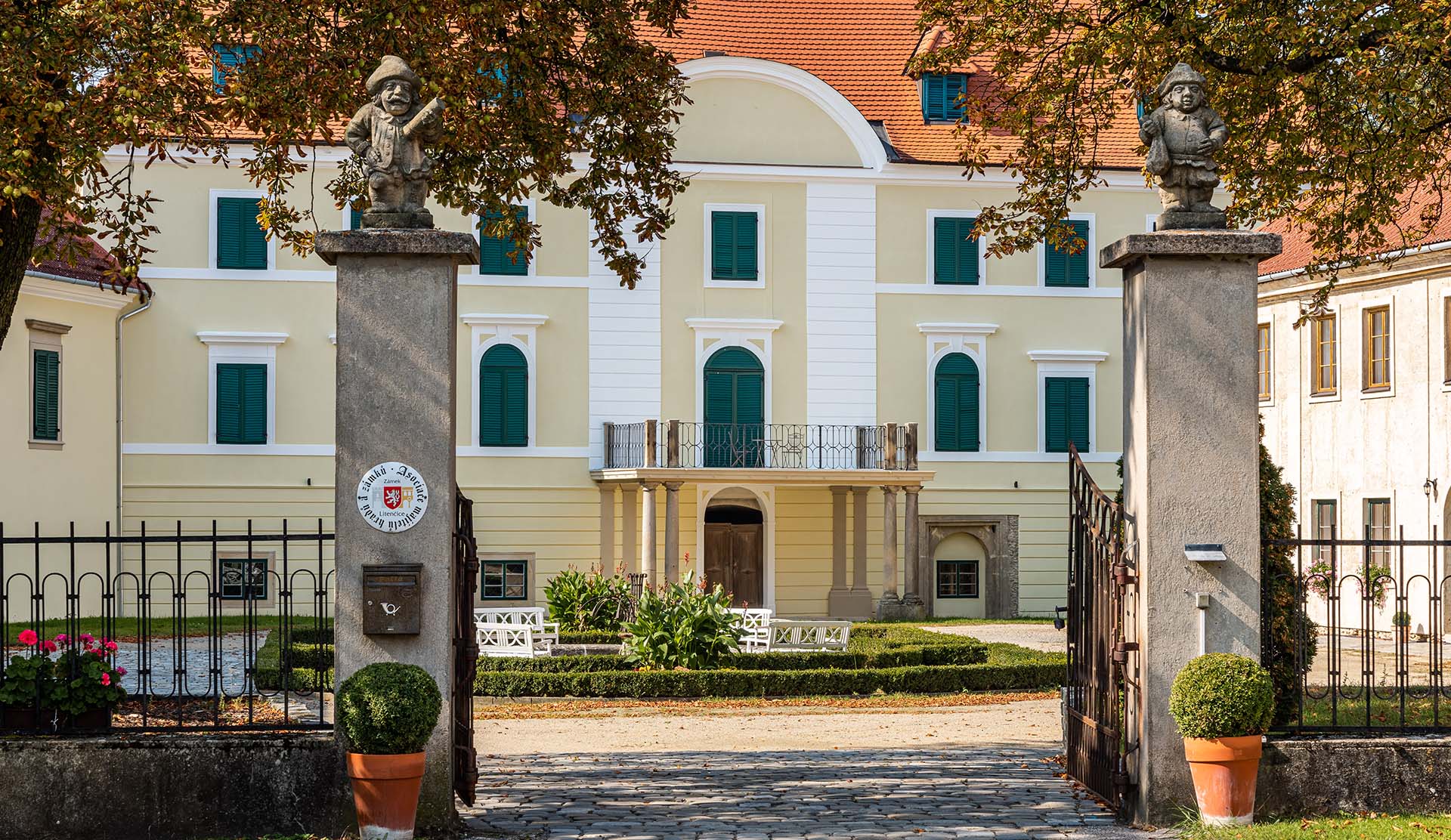 Litenčice - Chateau
Chateau Litenčice can be found in the village of the same name approximately 20 km southwest of Kroměříž. This valuable complex of a four-winged, two-storey chateau was originally a Gothic fortified manor house re-built in the Renaissance, Baroque and Classical styles and has been listed as a cultural monument since 1958.
The fortified manor in Litenčice was not mentioned until 1437, when Pavlík of Pržný handed it over to Arkleb of Kunkovice and Zástřizly. The Zástřizl family owned the property until 1509, the next owners were from the family Kropáč of Nevědomí in 1509–1554. During this period the so-called small chateau, built in the Gothic-Renaissance style, was constructed in the northern part of the chateau courtyard. In the 17th century the estate belonged to a number of owners, including the Archbishop of Esztergom, Petr Pazmány of Panas, under whose ownership the late medieval fortified manor was rebuilt in the Baroque style in 1667. The last descendant of the Thonsern family, František Josef, bequeathed the estate to his nephew František Maxmilián Podstatský. In the last third of the 18th century Vilém František Podstatský had the chateau interior adapted, as well as having a new main facade with an elegant staircase added. The Podstatský-Thonserns family owned the Litenčice estate until the year 1948.
In 1948 the property passed into the hands of the state and the chateau was converted into an agricultural school. The Technical Museum in Brno, which had its depository there, further added to its devastation as it neglected the maintenance of the buildings. In 1993 the dilapidated chateau was returned in the restitutions to Marie Podstatzká-Thornsen, who has started, together with her son Ing. Richard Podstatzký, a challenging reconstruction of the entire complex. The chateau is inaccessible to the public, but the surrounding fairy-tale park has its charm in any season. And those interested in hunting can, for a fee, try roe deer or black game shooting.
Litenčice - Chateau
Adress: Litenčice 1, 768 13, Litenčic
GSM: +420 604 519 981
Phone:
E-mail: martina.podstatzka@email.cz
Website: www.zameklitencice.cz