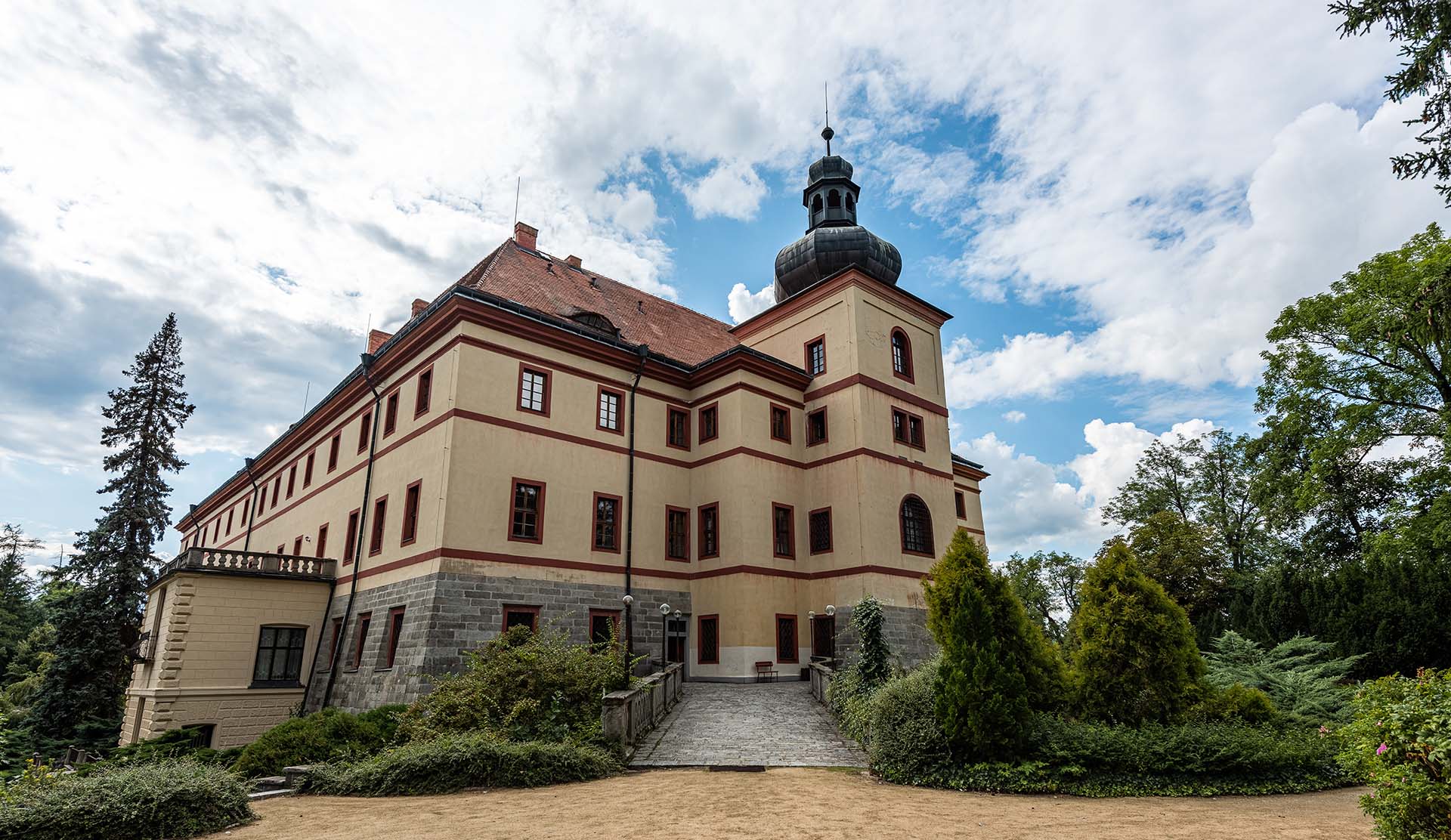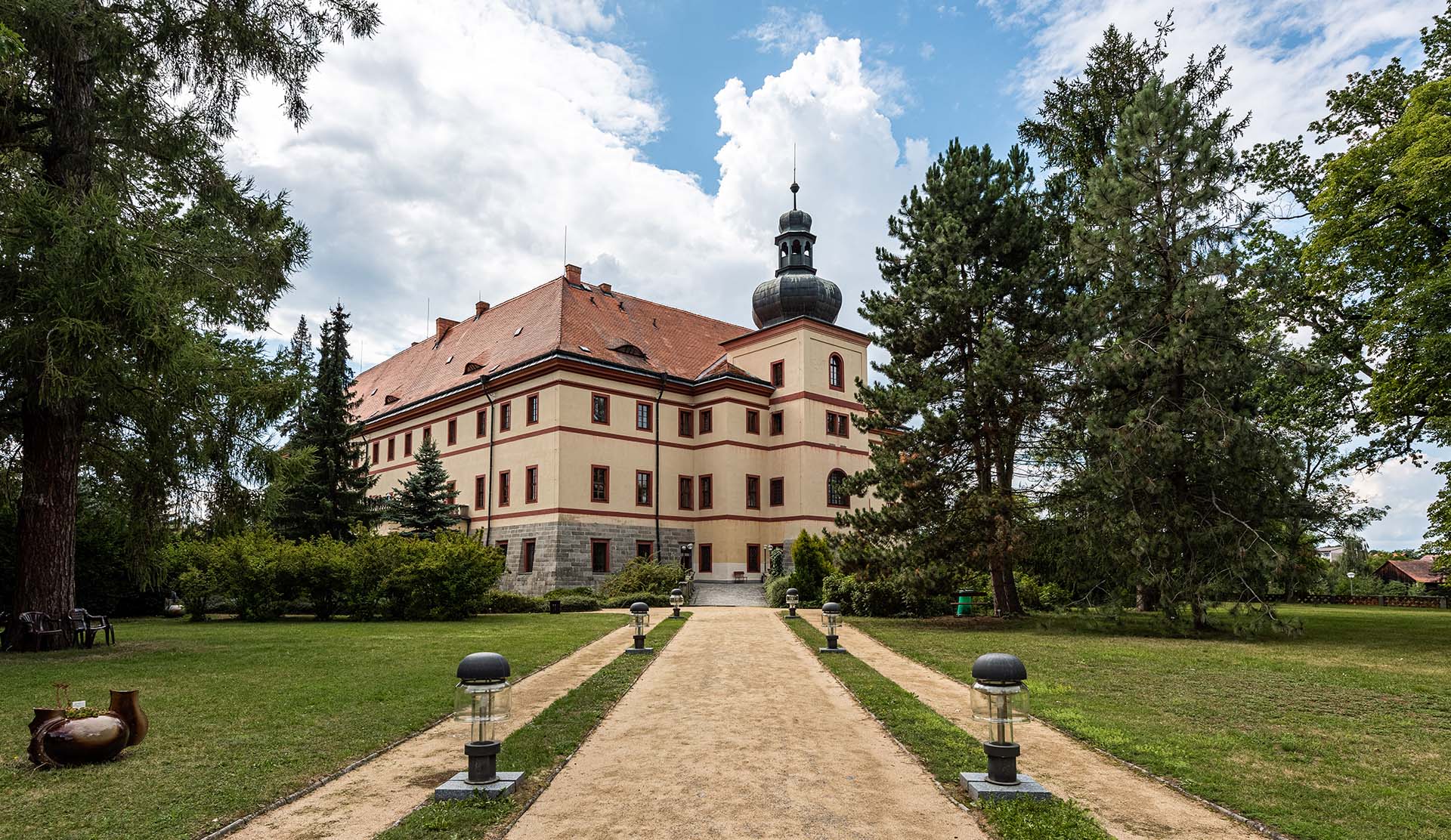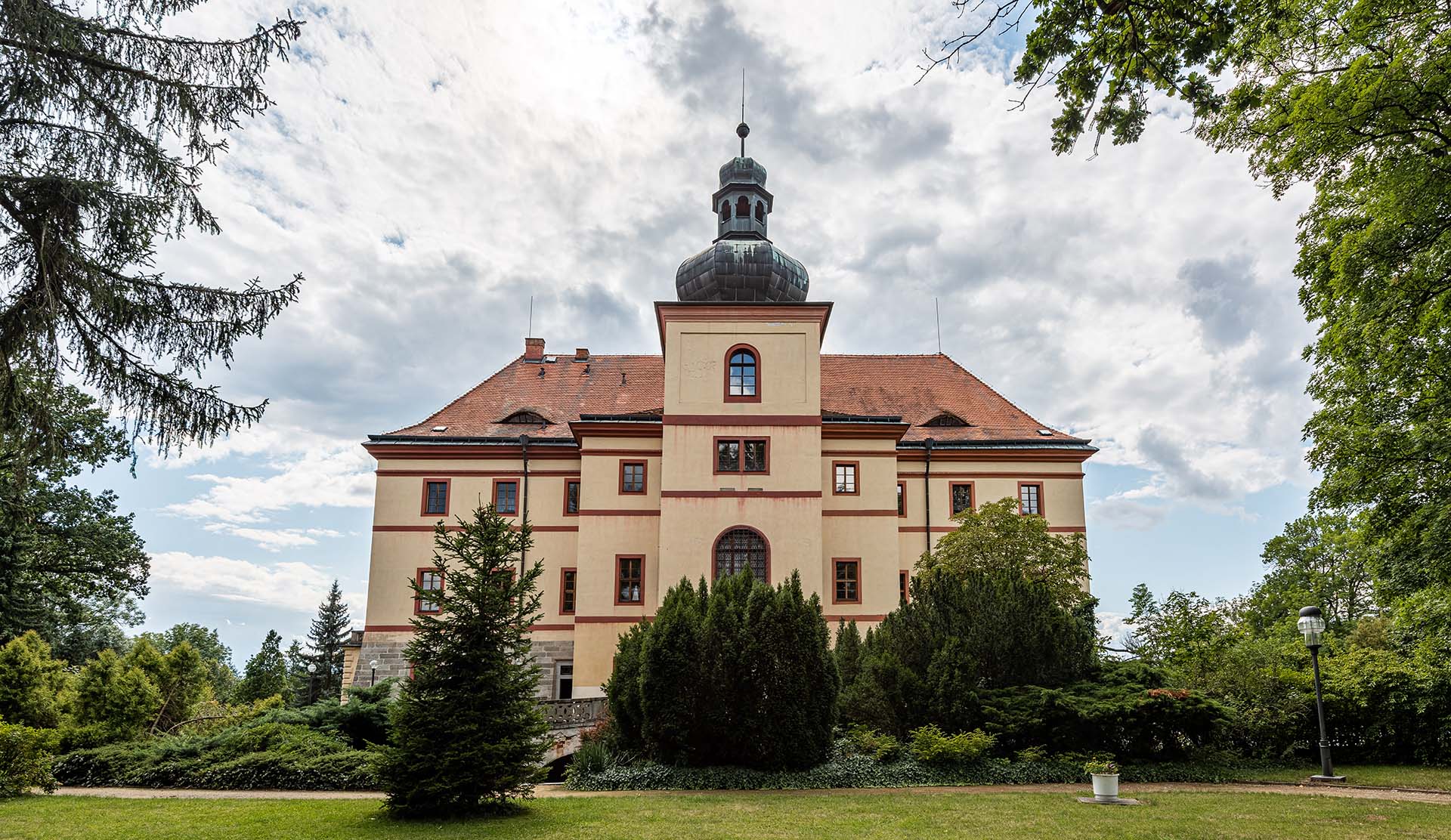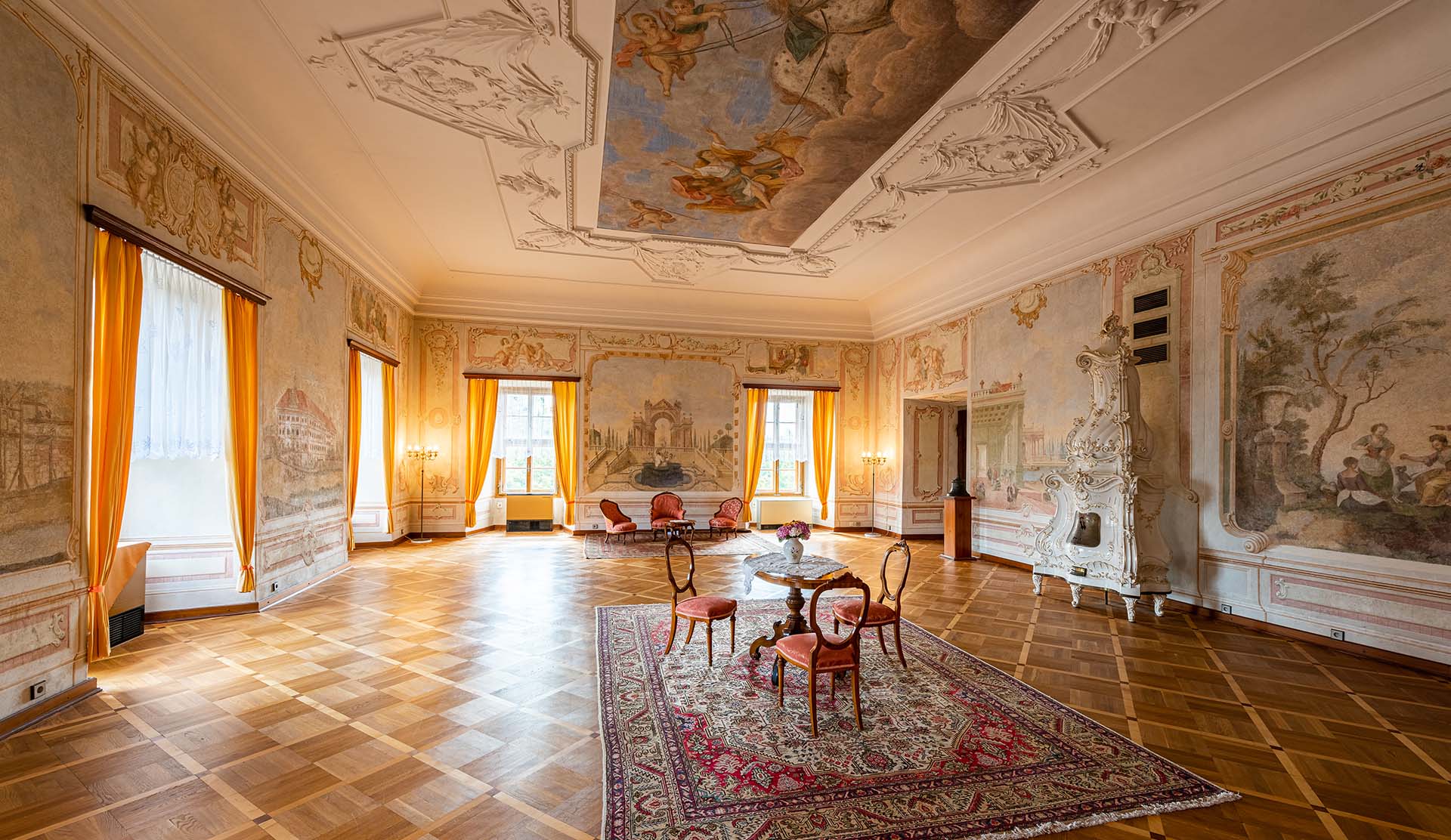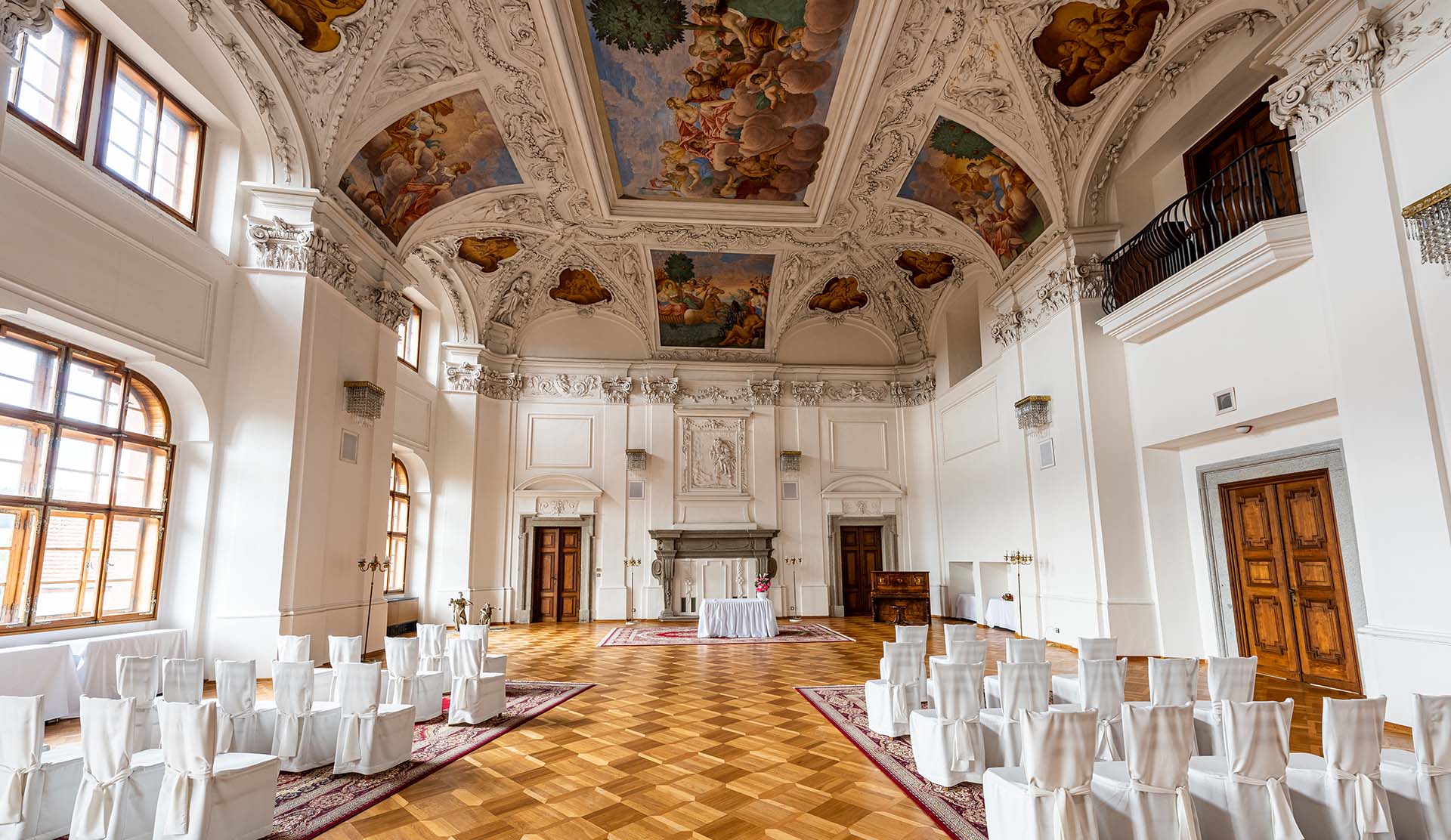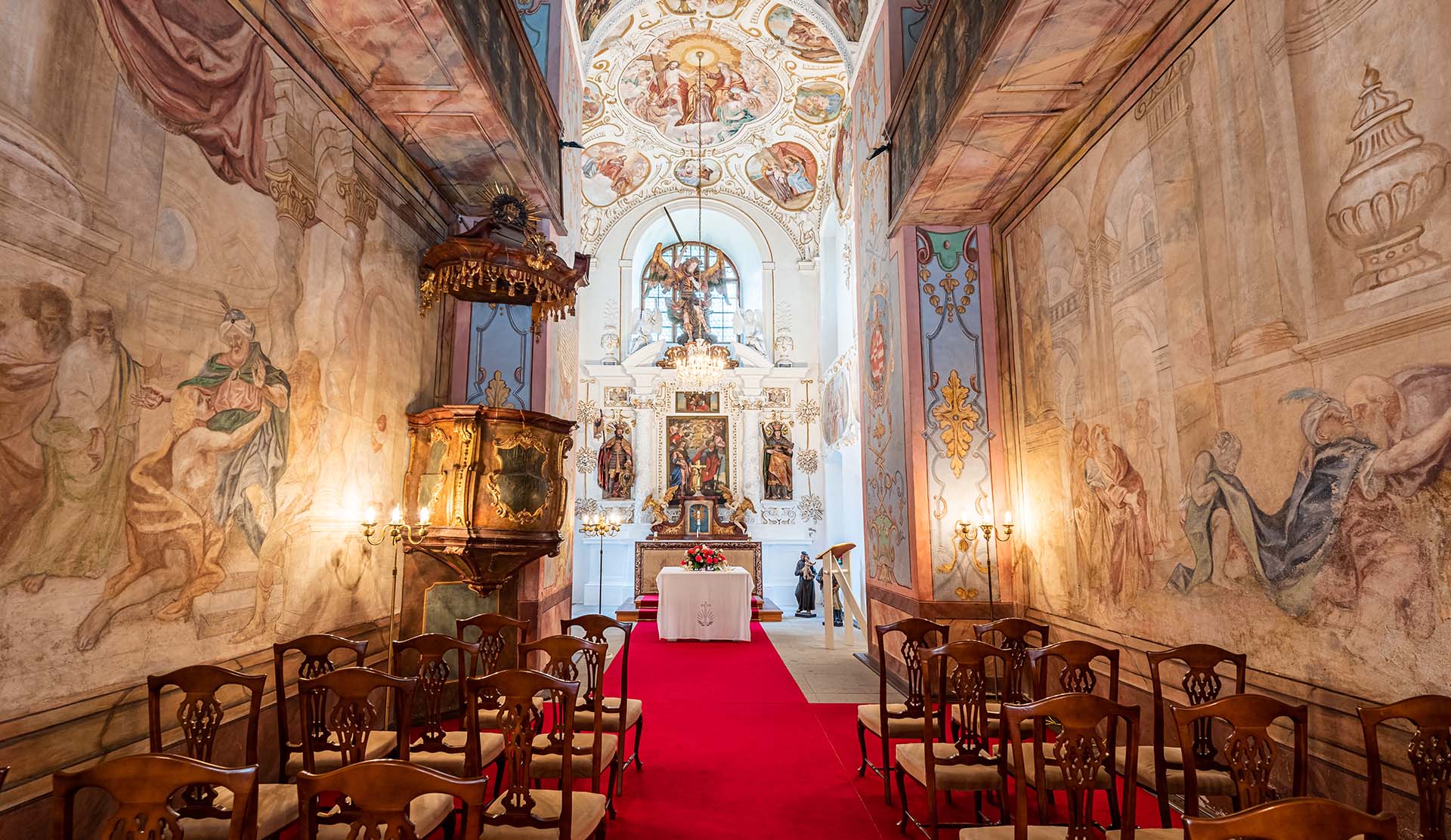 Lnáře - Chateau
The four-winged Baroque chateau in Lnáře was built next to an older fortified manor in the second half of the 17th century. The complex, which includes many sculptures and a Romantic landscape park, has been listed as a cultural monument since 1963. The original seat of an independent aristocratic estate, a stone Gothic fortified manor house, was established in Lnáře before 1318.
The first explicit mention of Lnáře dates from 1465. Sometime around this time the fortified manor was rebuilt in the Gothic style and enlarged into a small castle. Volf Novohradský had it rebuilt in the Renaissance style around 1597. In 1659 (or 1660) Aleš Ferdinand Vratislav of Mitrovice became the new owner of the estate. Because the old seat no longer met his requirements for comfort and representation, he started building, probably around the year 1666, a new early Baroque chateau in its neighbourhood. However, he died before the construction was completed. In 1682 Lnáře was owned by Tomáš Zachariáš (Zache) Černín, who finished the construction of the chateau according to the plans of the Italian architect and builder Giovanni Battista Maderna in the years 1683–1686.
A succession of different families then owned the Lnáře estate, such as the Künigl, Sweerts-Sporck, Thun, Linker and Lingenau families. In 1923 the Lnáře estate was acquired by the Prague merchant Karel Bondy, who modified the facade of the chateau into today's form. In 1936 the chateau was bought by JUDr. Jindřich A. Vaníček, a Prague lawyer. During the World War II the chateau was used as a training centre of the Hitlerjugend and at the end of the war soldiers from General Patton's 3rd Army were housed there. After the end of the war the chateau was returned to JUDr. Jindřich A. Vaníček, but in 1948 the chateau along with the whole farm was nationalized. In 1972 an expensive reconstruction of the dilapidated chateau began and from 1985 it was used by the Government Office as a recreational facility for high Communist officials.
In 1992 the chateau was returned, together with the farm, to the family of JUDr J. A. Vaníček and in 1999 the owners opened it to the public for the first time in its history. Chateau Lnáře is an ideal place for organizing important social, cultural and business events. From April to October visitors can see the interiors and exteriors of the chateau. There are three visitor circuits to choose from.
Lnáře - Chateau
Adress: Lnáře 1, 387 42 Lnáře
GSM: +420 604 401 432
Phone:
E-mail: zamek@dvurlnare.cz
Website: www.zameklnare.cz