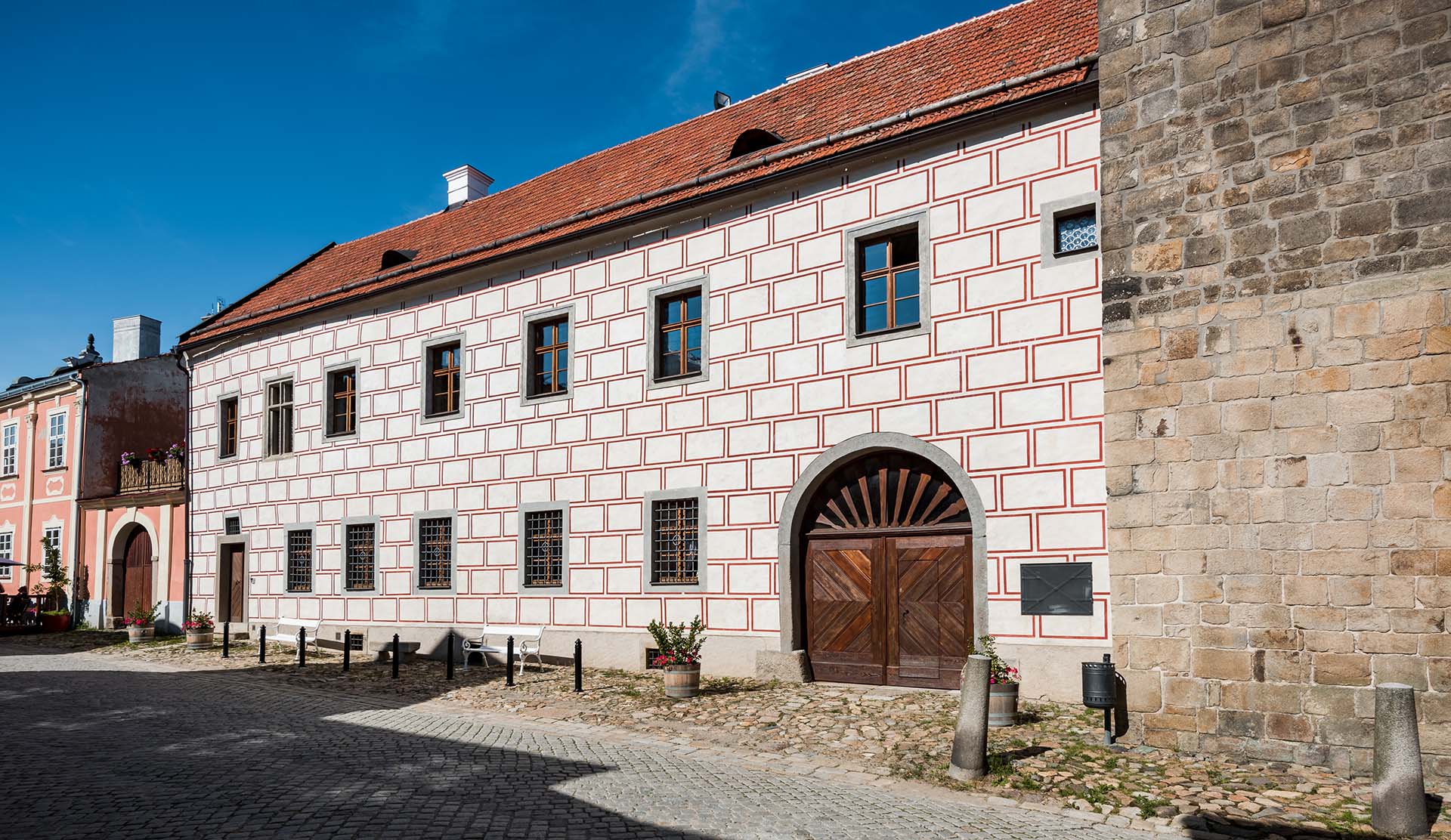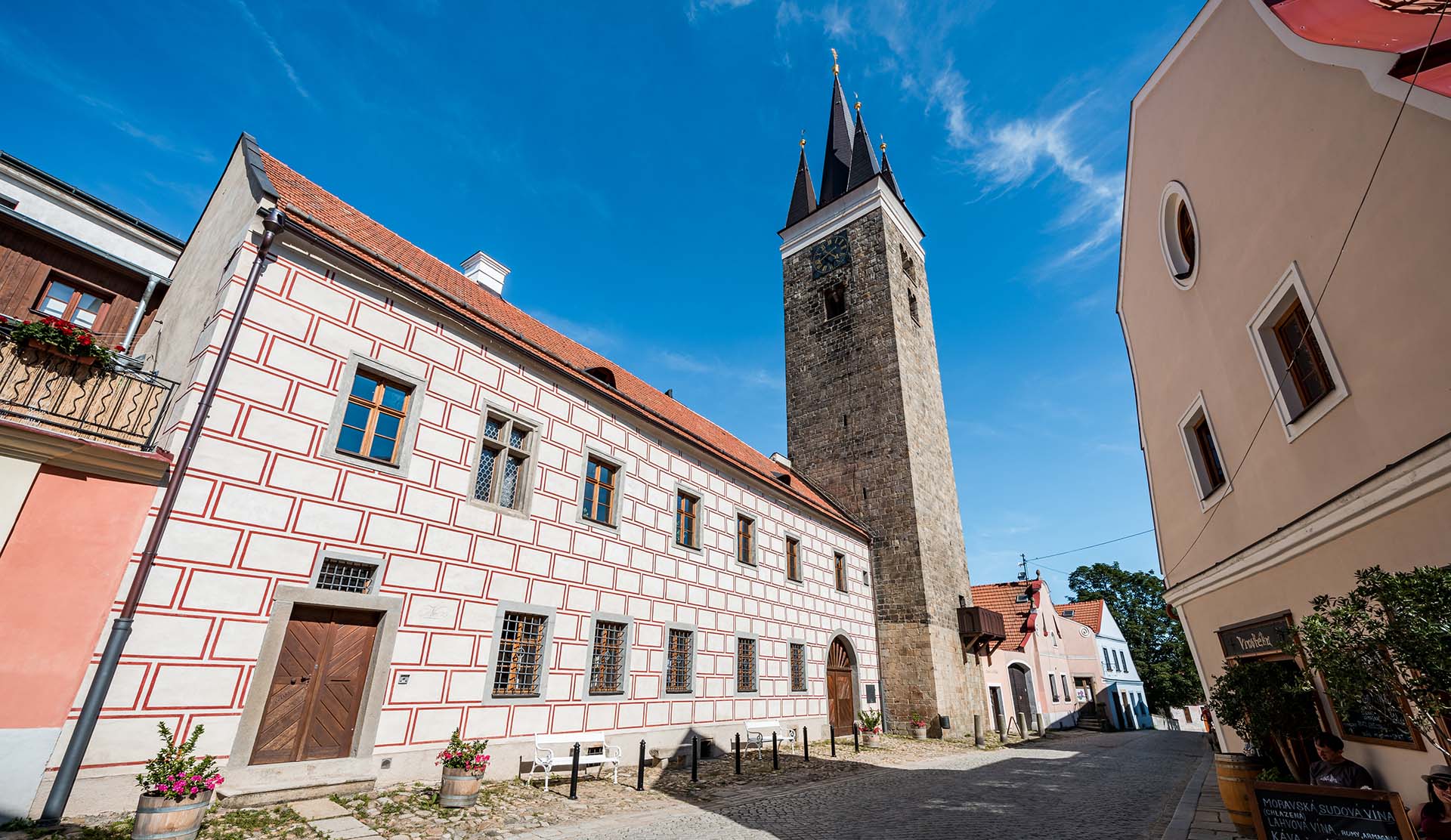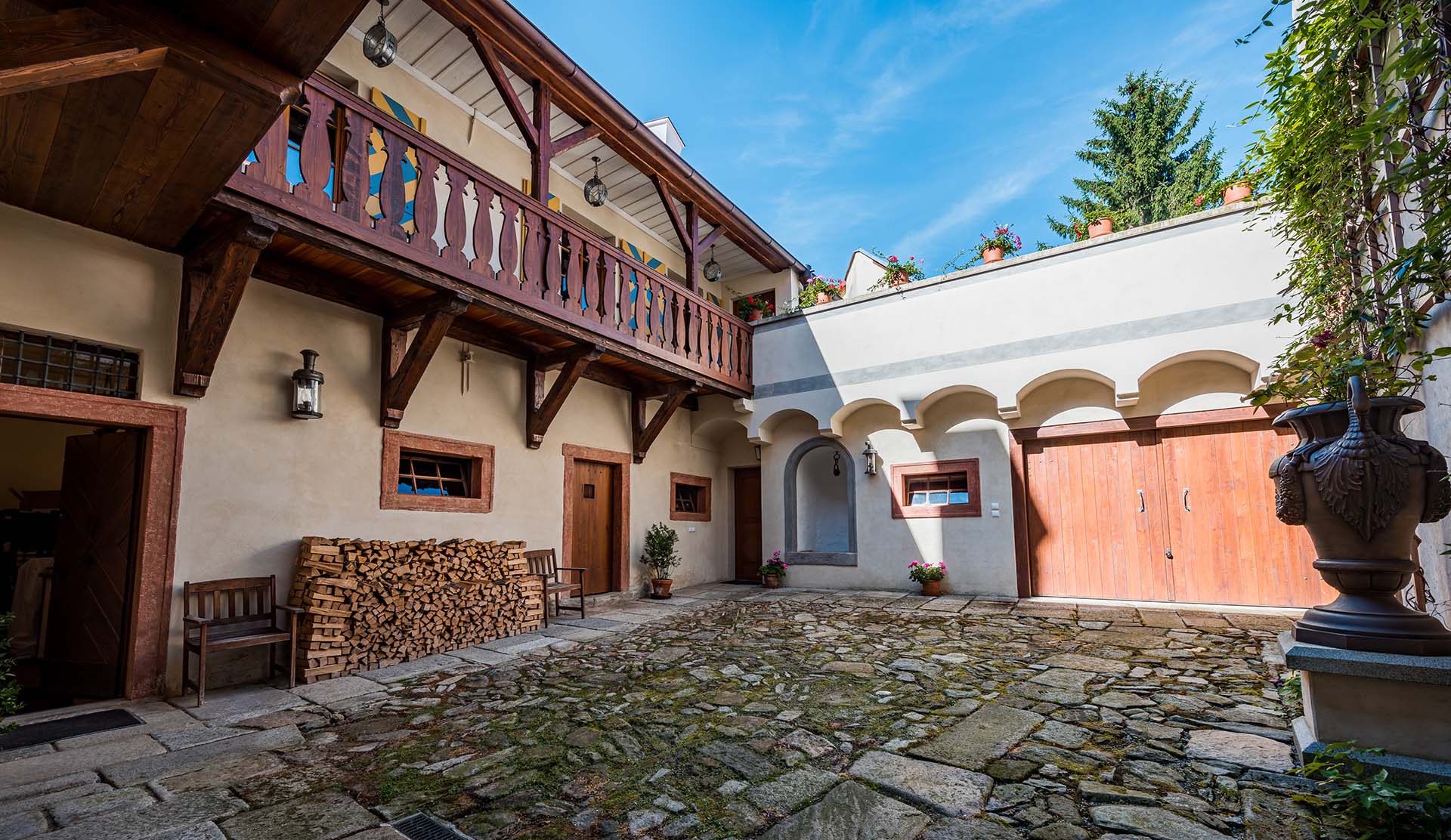 Historic house čp.29 v Telči
The oldest history of the west Moravian town Telč is connected with the royal fortified manor house (the seat of the ruler's clerk, the so-called vilik), which was founded at the crossroads near the ford probably before the 12th century. The Romanesque church of the Holy Spirit was founded within this complex. The so-called Old Town was joined to the manor house in the 13th century at the latest, and in the middle of the 14th century the New Town with a spacious market square surrounded by walls was added.
The area of ​​the Romanesque manor house originally remained outside the walls, but in 1414 Jan of Hradec (the Younger) had it converted into the town hospital, thus incorporating it into the walled area of ​​the town. The hospital functioned here until the middle of the 16th century. Zachariáš of Hradec then transferred the hospital to the Old Town and in 1560 donated the abandoned house to Honz Nex, who adapted it into an ordinary burgher's house in the street connecting the Zachariáš of Hradec Square with the Upper Gate.
After partial alterations, which were especially in the 20th century often problematic, the house was sensitively restored in 2014–2016 by the current owner Pavel Jerie.
Historic house čp.29 v Telči
Adress: Palackého 29, Vnitřní Město, 588 56 Telč
GSM:
Phone:
E-mail:
Website: